Burkina Faso: Facial Reconstructive Surgery
Programme Coordinator: Jennifer Navarro
Because a facial deformity or disfigurement often condemns a child to exclusion from society, La Chaîne de l'Espoir organises reconstructive surgery missions. La Chaîne de l'Espoir intervenes in Burkina Faso where these projects can play an important role in the region. With six neighbouring countries (Mali, Niger, Ivory Coast, Ghana, Togo and Benin), Burkina Faso welcomes patients from abroad, specifically from Mali and Niger.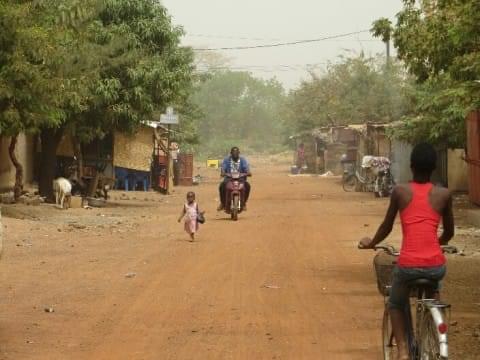 OBJECTIVES :
To operate on children from Burkina Faso and neighbouring countries suffering from sequelae of noma 
To train local teams in how to treat facial deformities, disfigurements and tumours 
To enable children with facial deformities or disfigurements to re-enter society
ACTIVITY :
La Chaîne de l'Espoir has been organising reconstructive surgical missions since March of 2014.
The organisation of multiple restorative and reconstructive surgical missions per year, each caring for from 35 to 50 patients
Examinations, operations and post-operative follow-up for children suffering from facial deformities or disfigurements
Collaboration with the Ouagadougou International Polyclinic, a private medical establishment with an ISO 9001 certification, on hospitalizations and surgical interventions. 
Collaboration with local NGOs, Sentinelle and la Maison de Fati, on recruiting patients and taking responsibility for post-operative follow-up. 
Each mission has a training component and a transfer of skills from French or European doctors to Burkinabe or neighbouring countries' doctors.