A Women Wing for Afghan women
Last week was full of emotion in Kabul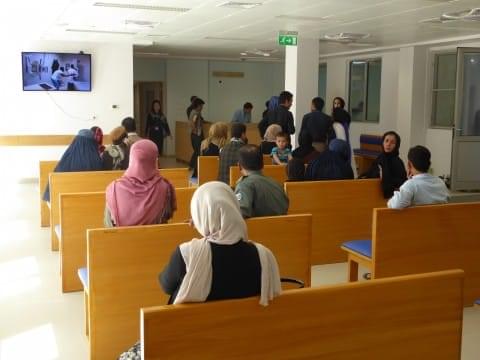 As the Afghan capital was once again the target of several violent attacks, some good news was spread across the city and country: since September 7th, the Women wing of the French Medical Institute for Children (FMIC) is welcoming the first patients to the gynecology and obstetrics consultations.
What a great joy for La Chaîne de l'Espoir to see this huge step forward for all Afghan women and mothers who will benefit from the services provided by Afghan graduated and trained doctors.
The Women wing, 2nd phase of the development of FMIC supported by the Aga Khan Development Network and partners, will be opening soon to provide gynecological, obstetrical and neonatology care to pregnant women and newborns.
With the support of the Agence Français de Développement (AFD).